Known by many names the god of balance, known in common as Karma, and his true name Staterra. The creator of both Order and Kaos, he shields Arenith from the Void(Space). His champion Kindred, who is actually a diety is the god of Death and is his right hand in the upkeep of balance on Arenith.
Although, he was confronted by Aion, Kaos, And Kindred, Resulting in his death.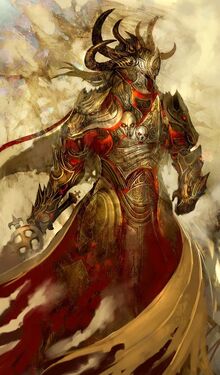 Ad blocker interference detected!
Wikia is a free-to-use site that makes money from advertising. We have a modified experience for viewers using ad blockers

Wikia is not accessible if you've made further modifications. Remove the custom ad blocker rule(s) and the page will load as expected.